Boca Raton Managed Services Providers: What to Look for When Choosing an MSP
Popularly known as the "Beverly Hills of South Florida", Boca Raton has its fair share of wonders. With sugar-sand beaches, high-profile resorts, luxury shopping malls, and five-star restaurants, the city is a residential wonderland.
On the economic front, SMB leaders in Florida benefit from its pro-business tax policies, efficient regulatory environment, and reasonably priced land/labor options.
That said, it is nearly impossible for you to build your brand in Boca Raton without the proper IT resources. Additionally, you will need qualified personnel to manage your technology and ensure it works at full steam.
While large corporations in the city have the finances to establish elaborate tech departments, small businesses often grapple with insufficient funds. This is why SMBs use outsourced IT services in Boca Raton as a pocket-friendly substitute for in-house IT support.
Before jumping the gun, let's dive into what managed IT services imply:
An Introduction to Managed IT Services
In a nutshell, managed IT services are enterprise-level tech management operations that are delegated to an outsourced IT support company. These third-party IT companies offer a pay-as-you-go pricing model, where the consumers are charged according to the service level they choose.
Most managed IT services providers (MSPs) offer:
Network Monitoring and Management
Mobile Device Management
Strategic IT Consultations
Remote Monitoring
Vendor Management
Round-the-Clock Helpdesk Support
Backup and Disaster Recovery
What are the Merits of Outsourcing IT Services in Boca Raton?
South Florida is witnessing a rapid growth in its tech ecosystem. That, combined with the low cost of doing business in Boca Raton, is attracting a host of entrepreneurs from across the country.
As the competition intensifies, existing small businesses in the city will need solid game plans to hold their own in the market. A strong tech infrastructure and competent IT professionals can help SMBs make significant strides in their sphere.
For small businesses working with a shoestring budget, a managed IT support company is a cost-effective choice. An MSP saves you the headache of recruiting full-time salaried employees, arranging ongoing training programs, and investing in the latest IT advancements.
There are several other upsides to choosing outsourced IT services in Boca Raton, a few of which include:
1. No-Holds-Barred Cybersecurity
According to Verizon's 2021 Data Breach Investigation Report, small businesses with less than 1000 employees faced 1,037 cyberattacks, of which 263 resulted in a data compromise. 57% of the threat factors were external, while 44% were internal.
In the current economic climate, you need to take cybersecurity seriously. Security breaches often have hefty repercussions on small businesses. You're bound to lose clients, incur lawsuits, and spend a fortune on remediation efforts.
If you don't know the first thing about cybersecurity, but still want razor-sharp security protocols for your business, simply get in touch with an external IT firm. Most reputable managed IT services providers have the tools and skills to safeguard your network against vicious threats. Furthermore, they will monitor your network 24/7/365 to mitigate risks before they hit base.
2. Improved Business Focus
According to a survey by The Alternative Board, entrepreneurs spend only 32% of their time working on strategic activities that boost growth, profitability, and morale.
As a business owner, you probably want to devote most of your work-time to enhancing customer experiences and increasing your offerings. However, as long as IT issues keep bothering you, you won't be able to get quality work done.
The same applies to your in-house tech staff. If your IT team is swamped with fixing technical glitches and equipment malfunctions, they will have no time to focus on projects that drive your business towards success.
You need to consider hiring a reliable managed IT services team that can handle your IT efficiently behind the scenes. This will give you more time to focus on business expansion, all while receiving expert support from competent technicians. When you team up with an agency providing IT services in Boca Raton, you free up your internal IT team to focus on critical business operations.
3. Ensured Compliance
Most businesses have to meet the Payment Card Industry Data Security Standard (PCI DSS). However, according to a 2020 report, only 27.9% of enterprises were 100% compliant in 2019. Moreover, this represents an 8.8% drop from 2018, when only 36.7% of organizations were fully compliant.
Non-compliance with PCI DSS can lead to several grave consequences, including:
Monthly penalties
Legal repercussions
Loss of revenue
Tarnished reputation
Depending on your industry, the PCI DSS may be the tip of the iceberg. Browsing through hundreds of standards/regulations to identify which ones apply to you is a labor-intensive, time-consuming process. Plus, you'll have to ensure that each of these guidelines is followed to the letter.
Hiring IT services in Boca Raton can take this burden off your shoulders. Outsourced IT companies take active measures to keep you compliant. MSP Boca Raton also run audits to prove that your organization is meeting all the necessary regulations, saving you a significant amount of time.
5 Questions to Help You Choose a Suitable Managed IT Services Provider
When it comes to IT services in Boca Raton, the market is brimming with competent MSPs. However, not all MSP Boca Raton will satisfy your business needs. The question that begs to be answered is, what should you be looking for in a potential IT firm?
Before making your decision, consider the following:
1. Can They Adapt to Your Growing Business Needs?
As your business grows, you may have to increase your service levels. Needless to say, you'll require advanced IT tools to achieve this end. Hence, you need to know if your MSP Boca Raton can keep up with your ever-evolving tech necessities.
While most providers of IT services in Boca Raton can scale as required, you should have this discussion right at the get-go to avoid getting trapped in an unfavorable contract.
2. Do They Offer Round-the-Clock and Onsite Support?
A reputable managed IT services provider will stick with you, come hell or high water! As network troubles don't take time off, an MSP should be surveying your systems and troubleshooting glitches, regardless of all circumstances.
Sometimes, you may need onsite help for particularly troublesome tech issues. Be sure to negotiate on-site support coverage and have it written into the Service Level Agreement (SLA). This will clarify the terms of your shared relationship and keep unpleasant surprises at bay.
3. Do They Use the Latest Technology?
Although technology is the lifeblood of IT services in Boca Raton, a few IT firms may still be using legacy systems and offering break-fix solutions. Such companies will only show up to deal with the aftermath of a glitch and not do much to prevent it.
If your MSP does not take a proactive stance towards IT management or doesn't pay attention to the latest IT advancements, you can be left at a serious disadvantage.
To avoid this, ensure that the prospective managed IT services provider uses advanced tech for their clients. They should also offer preventative maintenance to detect problems before they snowball.
4. Are They Vendor-Neutral?
A distinguished MSP will have established relationships with creditable tech vendors. As a result, they'll get you better prices/discounts on products and services.
However, you should check if your MSP is vendor-neutral. In other words, they should not be biased towards one vendor. If they use products from one specific provider, you may end up with tech you don't need.
5. Do They Have a Few Years of Service in the Bag?
Only the most capable MSPs survive the rigorous competition inherent in the market. An MSP with a verifiable history is more likely to deliver satisfactory results. Be sure to run a quick background check on the IT company before engaging in a discussion with them.
Conclusion
MSPs in Boca Raton are designed to help companies streamline their tech needs without breaking the bank. Making full use of your IT network can enable you to outshine your competitors in the industry. When a competent team of technicians caters to your network, you will be able to focus on enhancing other aspects of your business.
Have you decided to recruit an MSP Boca Raton firm? Let's talk about how we can help your business.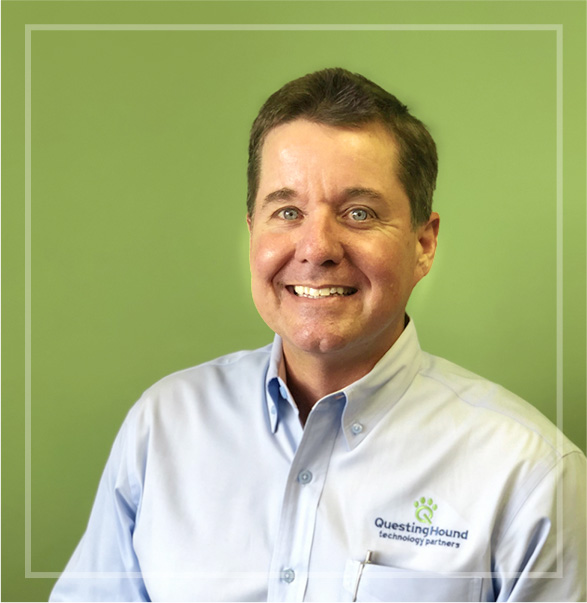 John Boden is a Managing Partner at QuestingHound, Inc., a Deerfield Beach IT support company that has been helping small businesses in South Florida stop focusing on IT and getting back to doing business the past 18 years. He promotes a culture that is dedicated to the highest standard of ethics, hard work, and outstanding customer service. Connect with John on LinkedIn.