MSP Stimulus Pledge launch
­­For Immediate Release May 6, 2020 – QuestingHound Technology Partners
QuestingHound Technology Partners joins IT industry stimulus pledge to protect jobs and support the economy
QuestingHound Technology Partners has joined with IT service providers across America to commit to a strong economy and job protection values when using stimulus funds. The MSP Stimulus Pledge (www.mspstimuluspledge.com) is a collective of peers and competitors in the IT Services industry committing to using government assistance, including PPP funds, as intended: to keep team members employed and keep the economy moving.
"Many people don't realize that IT service is more of a people business than a technology business," says John Boden CEO of QuestingHound Technology Partners who spearheaded the movement. "IT management and security have never been more critical than they are right now. If used as intended, the stimulus program has given our industry and opportunity to become collectively stronger which will be necessary to help businesses overcome the challenges that we will continue to see as we move into an uncertain future."
The MSP Stimulus Pledge brings regional and national competitors together for the greater good of employees, the industry, and the business community.
Learn more, sign the pledge, and see the pledging companies at www.mspstimuluspledge.com.
The Pledge
The MSP Stimulus Pledge asks organizations to use stimulus funds to commit to:
Avoiding layoffs of staff and pay reductions
Paying bills on time
Providing no increase in owner's compensation
Working as partners with our vendors without demanding concessions simply because we can use the leverage of economic conditions
Running our businesses in a manner that creates a strong foundation for our employees and clients into a new future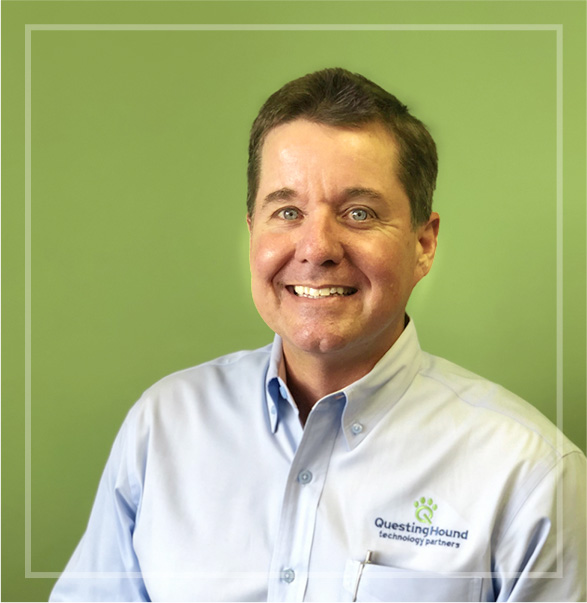 John Boden is a Managing Partner at QuestingHound, Inc., a Deerfield Beach IT support company that has been helping small businesses in South Florida stop focusing on IT and getting back to doing business the past 18 years. He promotes a culture that is dedicated to the highest standard of ethics, hard work, and outstanding customer service. Connect with John on LinkedIn.