What To Do When You've Had Enough of Your Broken Technology
March 21, 2019
|
|
Comments Off

on What To Do When You've Had Enough of Your Broken Technology
Chances are that you've dealt with the following scenario: You are working along fine and you try to open an application only to be rebuked by an error message on the screen that tells you that there is some type of critical error. You close that out hoping that it was a one-time exception, but nope, it pops up again. You think to yourself, "Why does this always happen?"
Don't worry, this happens all the time.
The truth is that no matter how good of an investment your business' technology is – no matter how much money you make as a result of that technology – no matter how much you depend on that technology… that technology will fail. Today, well look at common technology problems and how important it is to have a backup plan with the fickle nature of this technology.
Broken Technology
If yours is like the average business, you have all types of technology that you use to get things done. This technology, however, has a tendency to malfunction regularly if you don't have a strategy in place to proactively monitor and maintain it. This happens throughout a business. Some of the most widespread problems a business may experience with their IT include:
Software problems: Software can be a major frustration for users and IT administrators, alike. Most pieces of software that are released have their bugs, which should probably be expected. The problem, however, is that users expect that all software, no matter who has developed it, to work flawlessly every time they use it. This expectation is, at best, is optimistic since most software titles will have some type of erroneous error. The problem becomes when that software error negatively affects one of your staff's productivity and costs you extra in maintenance. Additionally, many software problems (and computer performance issues) have to do with the existence of malware on your system or network.
Hardware problems: Sometimes hardware problems cause software problems, but most of the time if you have a problem with a piece of hardware, whether it be a workstation, a monitor, a router, a switch, or even a server, if that piece of hardware fails, it will almost certainly lead to some type of downtime; and, will be accompanied with repair or replacement costs shortly thereafter.
Peripheral problems: Hardware that isn't essential to organizational computing effectiveness is typically thought of as a peripheral. This includes easily replaceable hardware like a keyboard and/or mouse, and hardware that performs a specific special function such as a scanner, a printer, a copier, etc. Depending on what the malfunctioning peripheral is, fixing it could cost you next to nothing or could cost an arm and a leg.
No matter what part of your IT infrastructure fails, replacing it is likely going to have to become a priority for you. If you get into a situation where some of the more expensive parts of your IT infrastructure begin to fail at once, or you have to deal with a companywide disaster, you may be facing a major problem.
What Are My Options?
Thankfully, before you panic about the thought of losing all that you've worked so hard for, you do have an option that will work to mitigate both unnecessary costs and the stress over failing technology: managed IT services.
The IT experts at QuestingHound Technology Partners can provide you with comprehensive monitoring which keeps a watchful eye over all of your IT to ensure that it is working as intended. If a machine or other device on your IT infrastructure is on its last legs, the powerful automated monitoring software will notify one of our professional technicians who then can be proactive about replacing the malfunctioning hardware, software, or peripheral. This allows your business to vastly reduce downtime, and the often-immense costs of it.
Another benefit you will see by partnering with QuestingHound Technology Partners is that we prioritize protecting your data from system loss. Our strong backup and disaster recovery platform utilizes industry best practices to protect your digital assets from loss by continuously backing your data up both onsite and in the cloud. Our BDR system provides powerful data redundancy and delivers peace of mind by ensuring that if something terrible does happen, your data is safe.
If you would like more information about QuestingHound Technology Partners's services that are designed to keep your business running as intended, call us today at (954) 737-1672.
If your business is need of an IT support company and you're looking for a group of people who are going to keep up their end of the promise, feel free to contact us for more information.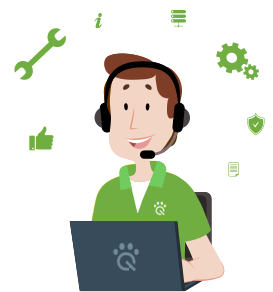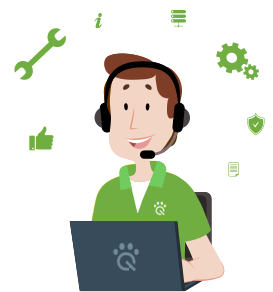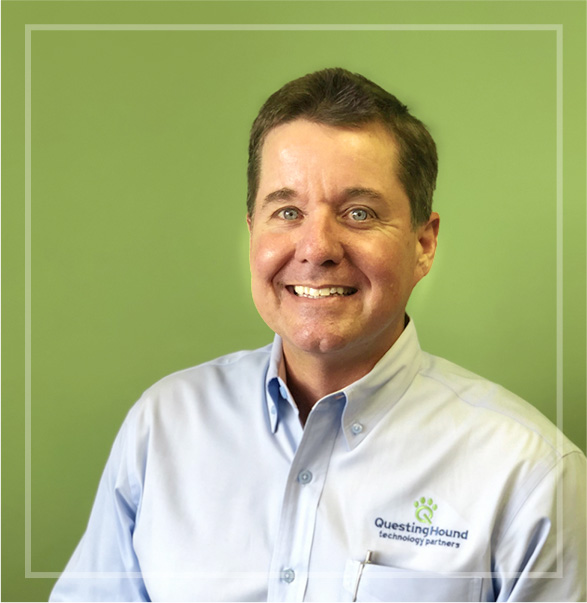 John Boden is a Managing Partner at QuestingHound, Inc., a Deerfield Beach IT support company that has been helping small businesses in South Florida stop focusing on IT and getting back to doing business the past 18 years. He promotes a culture that is dedicated to the highest standard of ethics, hard work, and outstanding customer service. Connect with John on LinkedIn.