Apply for a Free Small Business Network Analysis
QuestingHound is a leading IT services provider serving South Florida. For members of our local business community, we offer a free small business network analysis.
Our free network analysis will be the first step in helping you:
Understand Your Network & Evaluate Security Architecture
Easily Fix Network Vulnerabilities & Keep Your Network Secure
Correct Problems & Bring Network Devices Back into Compliance
Scan the Dark Web & identify compromises related to your company's domain name
*Free assessment is only available within a 50-mile radius of our Deerfield Beach, FL office
About Our Small Business Network Analysis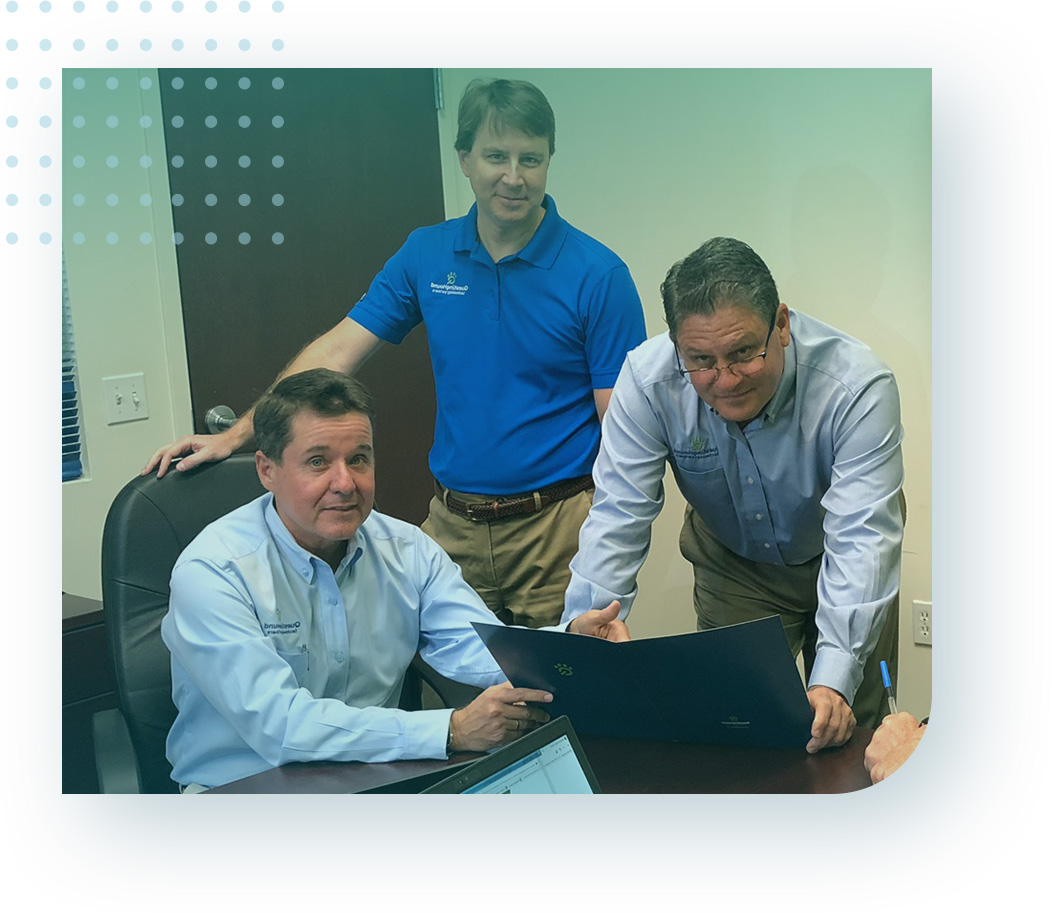 At QuestingHound, we believe a "help first" mentality goes a long way.
Our Free Small Business Network Analysis is one of the ways that we practice helping first.
If you operate a small business within 50 miles of our Deerfield Beach, FL office, then there is a good chance that you qualify for this offer. Complete the form at the top of this page and one of our team members will be in touch within 24 hours to schedule an introductory phone call.
You'll gain valuable information about your network and understand the steps that your business needs to take to put yourself in the best possible position from an IT perspective.
A network analysis is the process of reviewing and analyzing a computer network for possible security vulnerabilities and loopholes. It will allow us to evaluate the security architecture and defense of your network against possible vulnerabilities and threats.
Dark Web Scan
& identify compromises related to your company's domain name
Has someone got into your email and started sending emails out?

Have you gotten your email compromised?

Is your antivirus up to date?

Is your software up to date with security patches?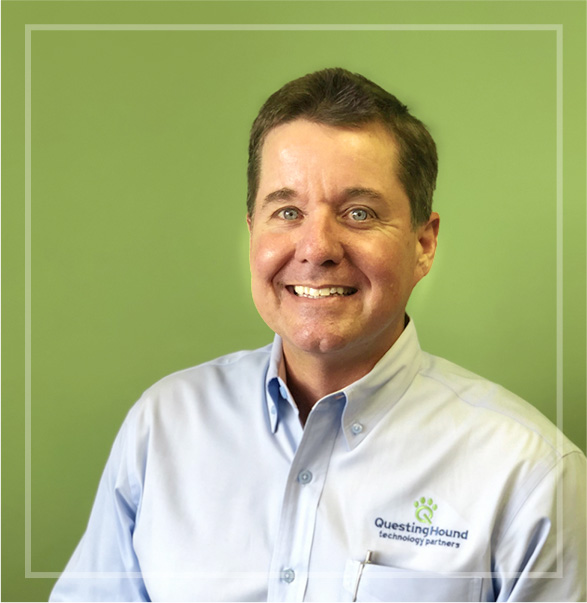 John Boden
Managing Partner
Doug Garcia
Senior Partner
Kevin Morse
Senior Partner
Rich Kent
Director of Inside Sales
Aramis Svendblad
Service Manager
"QuestingHound has been our IT support for more than 7 years. During this time, our organization has grown to over 130 employees serving over 845 children located across two locations in Boca Raton. Theyu2019ve been very responsive and took the time to understand what we needed from our computer systems, and created a plan that connected our two locations and reduced most if not all of the redundancy we faced in the past. We have been very pleased with their abilities to manage a reliable network with unique complexities."
MARSHA LAVENDER,

Chief Financial Officer
Florence Fuller Child Development Centers
All It Takes is a Phone Call to Get Started
Are you ready for a fully managed infrastructure, or do you need to support and empower your existing IT people through co-managed services? Either way - give us a call at (954) 727-2200 or click the button below to schedule your exploratory call so that we can decide how to come up with the best IT strategy for your business.