* This number is compiled from feedback from actual QuestingHound customers
Want to discuss your long-term IT strategy, our team is here to help. Call us at (954) 737-1672 or complete the form below and we'll help in any way we can. If you are a current client looking for help, please call (954) 247-0905.
Business-Class IT Support
Serving clients throughout South Florida and Nationwide
At QuestingHound, we understand how much of your relationship with IT is built on trust. We believe that your relationship with your IT support company should be built on that exact same foundation. That's why, since our inception, we've made it a point of pride to develop a decidedly different culture than a lot of our competitors.
Our employees build relationships with your employees. When we say that we're watching your servers 24/7/365, we mean it – not a lot of other it support companies do. When we make mistakes, we own up to them. We're not perfect – but we're not going to pass the buck, either.
Because the truth is, if that trust is there with your IT support company, you don't have to hope that your technology is going to work the way you need it to. It just will. And it doesn't have to be any more complicated than that.
A lot of businesses don't realize that if it seems like their current provider is working on issue after issue, it's actually a sign that something is wrong. They shouldn't need to be out there that much – but they are, because they're fighting the symptom and not the disease.
At QuestingHound, we're different. We're problem-solvers and we use our insight and expertise to make sure that these are the types of issues you don't have to worry about any longer:
Your issues aren't being fixed.

Whether support tickets take too long to generate a response or problems take more time to deal with than they should, this is unacceptable. So we're going to change it.

Your current provider is reactive.

If they're only there when you ask for something, they're not leading the way or offering the guidance necessary to carry your business into the next decade and beyond.

Your current provider doesn't value your relationship.

If you can't trust your outsourced IT support provider, how can you be expected to trust the technology they're recommending to you? You can't – which is why we pledge to always take our relationships with our clients seriously, no matter what.
Don't you think it's about time to work with an IT support company who cares about everything you've worked so hard to build as much as you do? We do too.
Our approach isn't necessarily for everyone – but that's okay, because there's no "one size fits all" approach to modern technology. But if you think that this all sounds like what you've been looking for, we'd love to get to know the specifics of your situation in a little more detail.
Please feel free to give us a call or click the button below to set up a time for your introductory phone call.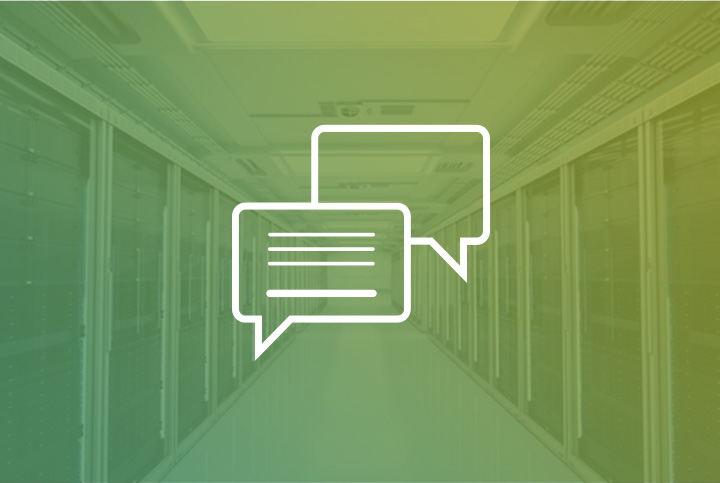 You've got goals, and we've got the expert insights and recommendations that will allow you to use modern technology to accomplish them.
Are Your Company's Credentials for Sale on the Dark Web?
Detect Compromised Credentials Used to Exploit Employees and Customers. To help keep your critical business assets safe from the compromises that lead to breach and theft, we are offering a complimentary, one-time scan with Dark Web ID™ Credential Monitoring.
with a Complimentary
Dark Web Scan
While we're certainly confident in our ability to help businesses grow with the power of technology – we have a confession to make: We can't help everyone.
Questinghound works best with businesses that:
Understand that their IT is only as good as the strategy that is driving it.
Value relationships and a true partnership approach.
Are looking for opportunities to help their IT infrastructure operate in the most efficient way possible.
But we're not for everyone... we're probably not a good fit if:
You're looking for someone who will do little more than take orders. We want to use our expertise to find real solutions to the problems you're facing.

You see your IT support company as just another vendor instead of a partner. We want to forge a genuine relationship with you in every sense of the term.

You're looking for a "one size fits all" approach to IT support. We want to come up with the organic strategy designed for your business and not anybody else's.
Our Results:
Putting Our Money Where Our Mouth Is
Whenever we go looking for a new company to do business with, we always like to hear what their real, satisfied customers have to say. We want you to have access to that same level of insight. Here's what one of South Florida's most prominent non-profit organizations had to say about our services:
"We have been very pleased with their abilities to manage a reliable network with unique complexities."
Marsha Lavender
Chief Financial Officer
Florence Fuller Child Development Centers
Read more customer stories to find out how QuestingHound has helped.
Small, local charities in particular have a critical role to play in addressing the social, health and economic challenges facing the hardworking men and women of South Florida. We want to make sure that they have access to the IT infrastructure and expertise they need to manage their own challenges, so that these volunteer-driven organizations can get back to helping us manage ours.
With our "Get Support, Give Support" program, QuestingHound is proud for the opportunity to provide South Florida businesses with a critical opportunity to channel technology skills and services back into our local charities. Since 2001, we've been providing key IT support services to countless people all across Florida and in the surrounding states. For every client that signs up for our managed services, we contribute remote monitoring and management agents to charity.
Just a few of the charities we support include but are not limited to:
Click here to learn more about our program and to find out ways that you can sponsor or give back to local charities like these.
An Investment in I.T. is an Investment in Your Business
Stop worrying about non-responsive IT support companies, false promises or problems that never get solved. Let us take care of the technology elements that have the potential to hold your business back so that you can return to supporting those initiatives that drive it forward.
If this all sounds like the forward-thinking, trust-based relationship with an IT support provider that you've been waiting for, please
give us a call at (954) 737-1672
or click the button below to get started on building the type of relationship that will serve us both well for years to come.